Hi All!
At Rock Creek WMA, I had a probable Jaeger species sitting on the water right behind the ducks at the bridge around 9am. I took photos of it. Unfortunately, I accidentally deleted them when cleaning up my photos! :>(
This is how it sat on the water. Link to a photo (not mine and not the bird I saw) and not saying it is this particular type jaeger.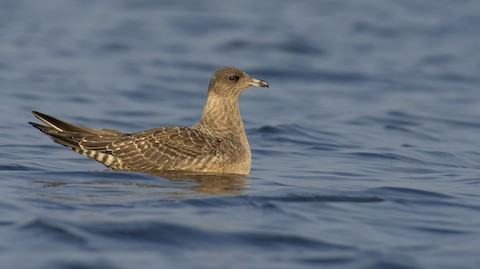 At Sand Bar Bridge, I walked out to the middle of the bridge and got Greater and Lesser Yellowlegs, Semipalmated Plover and four Black-Bellied Plovers.
Thanks,
The Vermont Birder Guy